Yesterday was Madeleine L'Engle's birthday. Her work was formative for me as a young girl, first as a reader (her most famous main character's name is Meg, after all), and then as a writer. My first short story when I was young was about time travel.

Her characters and storylines gave me hope. She wrote from a perspective of faith–but was insistently inclusive of non-Christian religions in her writing. She wrote Christian characters who were evil, corrupted by power. She wrote atheist characters who gloried in the expanse of life. Rabbis were heroes in her stories, which were populated with a huge variety of people and cultures. She wrote reverently about the diversity of our world.
Her stories also, unfailingly, represented large, messy families who expanded easily to include friends and neighbors, huge dinner gatherings with vibrant conversations about the world. How I longed for such a family, such gatherings. My family, while large, didn't tolerate intrusions of outsiders. We barely tolerated each other. To have a table full of food from non-white cultures, to speak respectfully about our differences, to LEARN from each other–this was the world I longed for. This was the world she wrote about.

Some of her characters were introverted, socially awkward, lonely people. One character–a pianist–is followed through her childhood into old age through the span of two novels. It was as if L'Engle was writing for an audience of one–ME.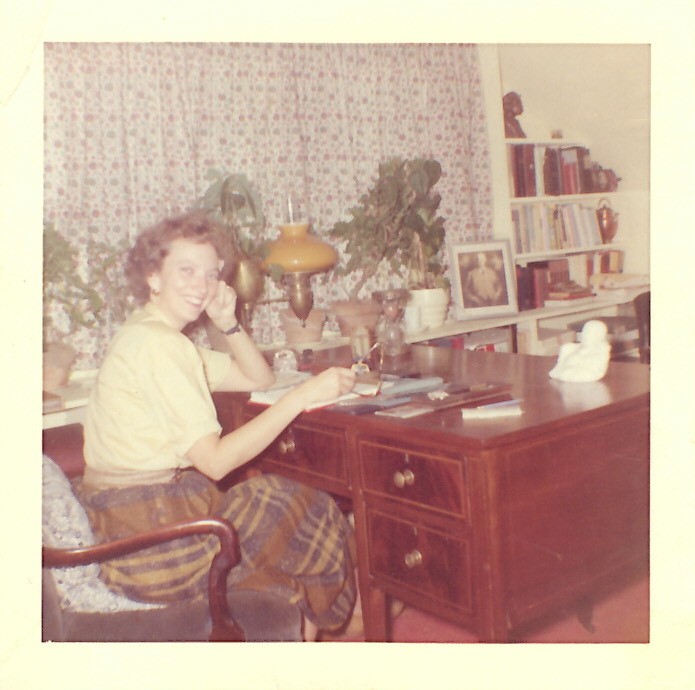 When I read her Crosswicks Journals, and learned that she kept a laughing Buddha on her writing desk, I decided that I must also have a laughing Buddha on my writing desk. When I found my version in a thrift store, I knew I had to have it; it's not just a statue, it's a "magic 8-ball" Buddha, on whose die is written "ask a different question" and "find zen."

I look up at it when I'm writing and think of L'Engle in her quiet writing space, wise and kind and embracing, laughing at the absurdity of it all. I still want to be my own version of her when I grow up.